Radiating loveliness shortly is Australia's only major visual art prize for beauty. The inaugural Kennedy Prize ascends to the heavens from October 24. Delighted to have a work to sit alongside some of the most beautiful pieces Oz has to offer.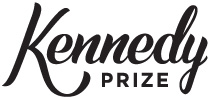 The Kennedy Prize is an annual Australian art award of $25,000 for 'beauty'
This inaugural prize, offered by the Kennedy Arts Foundation, is based and exhibited in Adelaide but open to Australian artists nationwide, and is awarded to works that embody, comment on or celebrate beauty – Kennedy Prize.
Still life with pear and bush fly
2014